The Strider Wiki
Leaving Eurasia alive since 1989!
Blue Dragon Archives (

all files

)
SELECT FILE TO BE ANALYZED
Moralos Interface
Probably most people is already aware of this news, but still! The latest entry in the Marvel vs. Capcom series, Marvel vs. Capcom: Infinite, received its 2nd batch of reveals a few days ago, including a story trailer and gameplay explanations. And among the eight new confirmed fighters to join the ro…

Read more >
Disclaimer
Legal
This fansite is not affiliated with Capcom or Moto Kikaku. All trademarks and copyrights belong to their respective owners, and are used here under the terms of Fair Use as defined in United States Copyright Doctrine.

Advertising
Advertising on Wikia is sold by Wikia Inc., and is not an endorsement of the products by Capcom, Moto Kikaku, The Strider Wiki or its volunteers. To report an inappropriate advertisement, please contact Wikia Inc. directly using the contact form.
Affiliates

The Light Sword Cypher Mainframe

The Strider Citadel

Characters & Universe Fiction Wiki

Strider
, known as
Strider Hiryu
in Japan, is a platformer side-scroller released by Capcom in 1989 for their CPS-1 arcade board. The game stars
Hiryu
, a member of a clandestine mercenary group known as the
Striders
. In the game, Hiryu is tasked with the mission to stop the evil plans of the mysterious
Grandmaster Meio
, who has conquered the world through force. Hiryu will need to cross through five locations, facing the Grandmaster's allies, including bounty-hunter
Solo
and the
Kuniang
trio in order to reach Meio's lair, the
Third Moon
...(
More
)
Activity Feed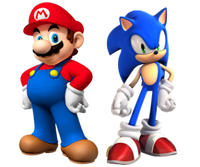 Platformer Games
Go to these sites for info or for help with your own wiki!
Azure Striker Gunvolt • Banjo-Kazooie • Broforce • Cave Story • Code: Hardcore • Conker • Contra • Crash Bandicoot • Donkey Kong • Drawn to Life • Freedom Planet • Geometry Dash • Jak and Daxter • Kirby • LittleBigPlanet • Mario • Mega Man • Metal Slug • Metroid • Mirror's Edge • Oddworld • Ratchet & Clank • Rayman • Shantae (and WayForward games) • Shovel Knight • Sly Cooper • Sonic • Spyro the Dragon • Strider • Tearaway • Yooka-Laylee
Want your community included? See how!

Ad blocker interference detected!
Wikia is a free-to-use site that makes money from advertising. We have a modified experience for viewers using ad blockers

Wikia is not accessible if you've made further modifications. Remove the custom ad blocker rule(s) and the page will load as expected.